Useful Links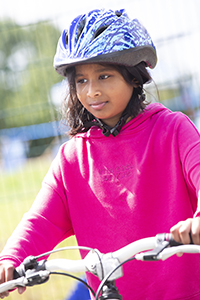 Transport North East provides regional strategy, planning and delivery services on behalf of the North East Joint Transport Committee (NEJTC) and works tirelessly to implement our vision of 'moving to a green, healthy, dynamic and thriving North East.'
The 'Go Smarter, Go Active' campaign aims to get more people across the North East exploring, travelling and enjoying active travel. Our mission is to help people across the North East travel in an active way by giving them the skills and inspiration to do so. We're launching new resources to help people make smarter travel choices, using our region-wide cycling and walking network.
Visit Nexus to access a regional public transport journey planner, to find out about opportunities to take your bike on the Tyne and Wear Metro network and find out where you can park your bike at Metro Stations. You can also find information on Metro, Ferry, and local rail services.
Visit Sustrans, a national charity which aims to make it easier for people to walk and cycle and are also the custodians of the National Cycle Network.
Visit Living Streets the UK charity for everyday walking.
For details on regional bus services in the North East, visit Arriva, Go North East and Stagecoach for timetable and fare information.
Go North East now carry two bikes on board their buses on some routes. Click here for further information.
Click here for information on the Tyne Pedestrian and Cyclist Tunnels and to discover more about the newly restored Pedestrian and Cyclist Tunnels between Howdon and Jarrow.
To check latest rail information including timetable information, visit National Rail Enquiries.
Visit Newcastle Airport to get the latest flight information and choose from over 80 destinations direct from the North East's largest airport.